Company Info

Tomorrow will never change if we don't challenge it!
Aiminig to be a company that makes everyone happy, we have taken on various challenges.
We will continue to take on new challenges as far as we can.
Philosophy
Corporate Philosophy
Our corporate philosophy is to provide customers with peace of mind, satisfaction, and prosperity through new added value created by software technology in all industries. While valuing our employees and contributing to our shareholders.
Management Policy
We support our customers' products and developments of products and infrastructure by solving their problems with advanced software technology. In addition, we provide a corporate environment in which all employees love our company and continue to grow by themselves. We aim our company to be one in which each employee can be hopeful and rewarding. we aim to play a role as a regional core company that can grow with the local community.
Company Profile
Our business is divided into three categories.
   1 Solution Category
   2 Semiconductor Category
   3 Advanced Technology Category

Solution Category
 The Solution Category focuses on contract (development, operation and maintenance) for major corporate clients. We are currently working with major corporate groups, and based on our experience and achievements we are developing business with other major and mid-sized companies.


Semiconductor Category
 In The Semiconductor Category, we are in charge of the overall support for the factory's IT infrastructure operation and maintenance services, as well as the IT help desks.


Advanced Technology Category
 The Advanced Technology Category targets industries and corporations where rapid growth is expected using the latest technology advances (AI, image recognition, machine learning, automated driving, software acceleration, etc.). We aim to have a rapid growth of our business using our advanced software development expertise.

Established
November 1, 2016
Capital
340.78 million yen (as of Dec 2023)
Number of employees
306 (as of Dec 2023)
Location
[Head Office]
MM Park Building 11F, 3-6-3 Minatomirai, Nishi-ku, Yokohama, Kanagawa 220-0012, Japan
[Yokkaichi Office]
Apica Building 4F, 4-10 Suwa Sakae-cho, Yokkaichi, Mie 510-0086, Japan
[Kitakami Office]
Kitakami Kaihatsu Building 7F, 1-3-1 Main Street, Kitakami, Iwate 024-0061, Japan
[Totsuka Office]
Higashi Totsuka West Building 5F, 90-6 Kawakami-cho, Totsuka-ku, Yokohama, Kanagawa 244-0805, Japan
[Kumamoto Office]
YASUDA.BLDG 3-A, 4-13 Shinshigai, Chuo-ku, Kumamoto,
860-0803, Japan
[Nagasaki Office]
12-1 Eishomachi, Isahaya, Nagasaki, 854-0072, Japan
Listed financial exchange
Listed on the Tokyo Stock Exchange Growth (Stock code: 4055)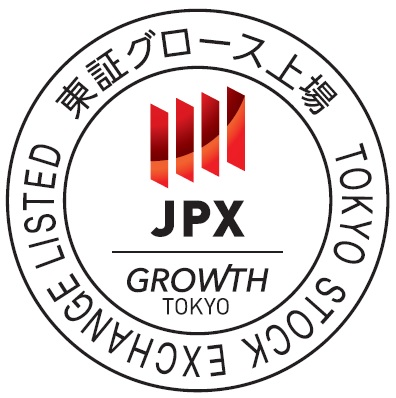 License
General Worker Dispatching Undertaking: 14-301293
ISO certification
ISO27001 (Information Security Management System)
Registration date March 24, 2009.
Scope of registration IT system design, development, operation and maintenance
Certification Standard JIS Q 27001:2014 (ISO/IEC 27001:2013)
Certification Body Union of Japanese Scientists and Engineers ISO Center
Registration number JUSE-IR-165
Registration scope Head office, Totsuka Office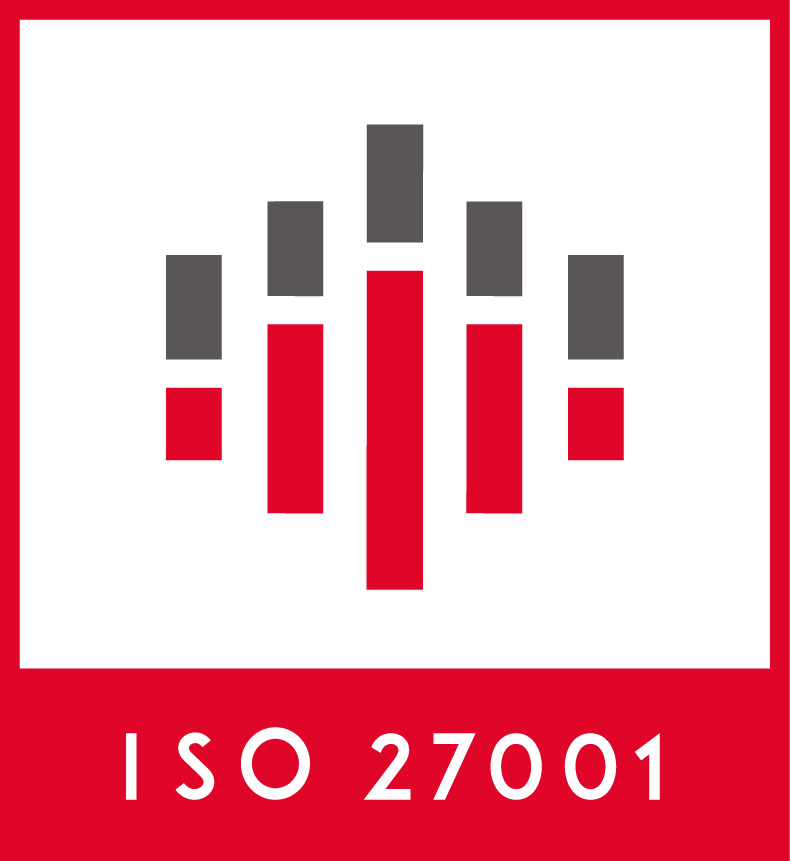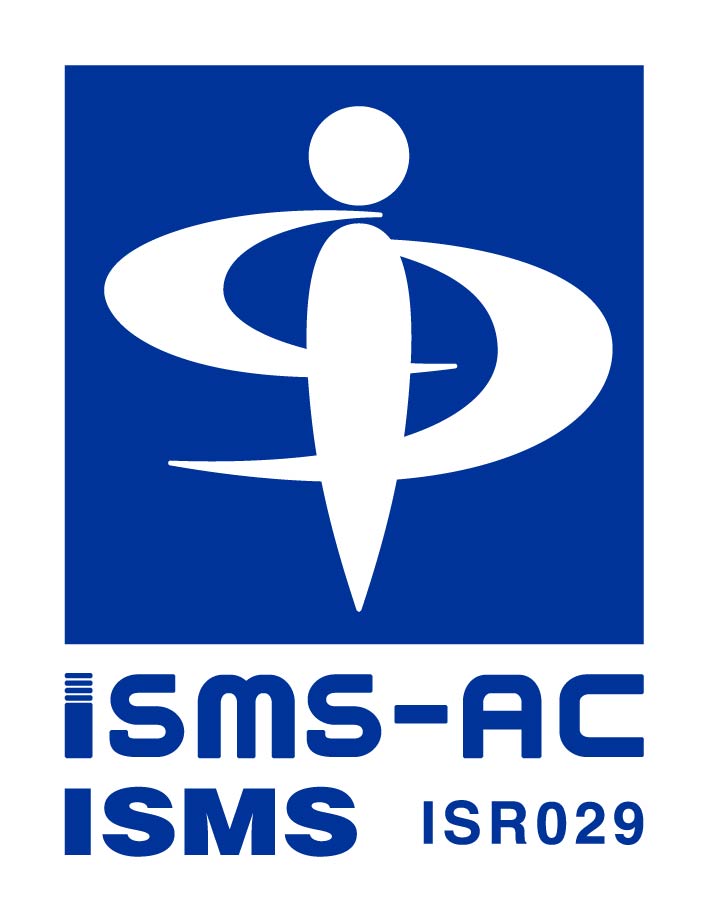 Memberships
Metropolitan Area Digital Industry Health Insurance Association
History
November 2016
Established T&S inc. through the merger of TECJAPAN CO., LTD. (founded in 1996) and Shinano System Engineering INC. (founded in 1985). Head office located in Nishi-ku, Yokohama, Kanagawa, and Yokohama Development Center located in Kanagawa-ku, Yokohama, Kanagawa.
November 2017
The Yokohama Development Center was integrated into the Head office to improve business efficiency.
March 2018
Granted ISO 27001 certification.
April 2018
Started the New Business Development Department (centered on Artificial intelligence (AI)).
June 2018
Yokkaichi office opened.
July 2019
Kitakami office opened.
July 2019
Singed a joint research agreement with Center for Innovative Integrated Electronic Systems, Tohoku University.
August 2020
Listed on the Mothers market of the Tokyo Stock Exchange.
October 2020
Totsuka office opened.
December 2020
R&D Center newly established.
July 2022
Kumamoto office opened.
April 2023
Nagasaki office opened.
Board Members
President and CEO
Yoshihiro Takekawa
Career
1984

Joined TSD Co., Ltd.

1993

Joined I-NET Co., Ltd.

1996

Joined TECJAPAN CO., LTD.

1997

Representative Director of TECJAPAN CO., LTD.

1998

President of SoftWorld Co., Ltd.

2016

CEO of T&S inc. (current position)
Director, Exective Officer and General Manager of Corporate HQ
Hiroshi Kinoshita
Career
1992

Joined Asahi Shinwa & Co. (currently KPMG AZSA LLC)

1996

Certified Public Accountant Registration

2019

Established Kinoshita Hiroshi CPA Office

2020

Director of T&S inc. (current position)
Director, Audit & Supervisory Committee Member
Koushun Nagaya
Career
1969

Joined Tokyo Shibaura Denki K.K. (currently Toshiba Corporation)

1995

Accounting Department Manager, Information Technology & Telecommunications Business Division of Toshiba Corporation

1997

Accounting Department Manager, Toshiba Corporation Digital Media Company

2000

Managing Director, Accounting Department Manager, Toshiba Ceramics Co.,Ltd. (currently CoorsTek KK)

2006

Director, Accounting Department General Manager, Covalent Materials Corporation (currently CoorsTek KK)

2008

Corporate Auditor, Covalent Materials Corporation (currently CoorsTek KK)

2021

Director, Audit & Supervisory Committee Member, T&S inc. (current position)
Director(Outside), Audit & Supervisory Committee Member
Atsushi Mochizuki
Career
1975

Joined Tokyo Regional Taxation Bureau

2003

Registration Certified Public Tax Accountant

2003

Opened Atsushi Mochizuki Tax Accountant Office (current position)

2016

Corporate Auditor, Total Asset Design Co.

2018

Corporate Auditor, T&S inc.

2018

Corporate Auditor, NAKAMURASOBI Co.,Ltd. (current position)

2021

Director, Audit & Supervisory Committee Member, T&S inc. (current position)
Director(Outside), Audit & Supervisory Committee Member
Yusuke Fujie
Career
2010

Attorney Registration

2010

Joined Teshima, Sato & Kubo General Law Office (currently Harborview Law Office)(current position)

2019

Corporate Auditor, T&S inc.

2021

Director, Audit & Supervisory Committee Member, T&S inc. (current position)
Organization Chart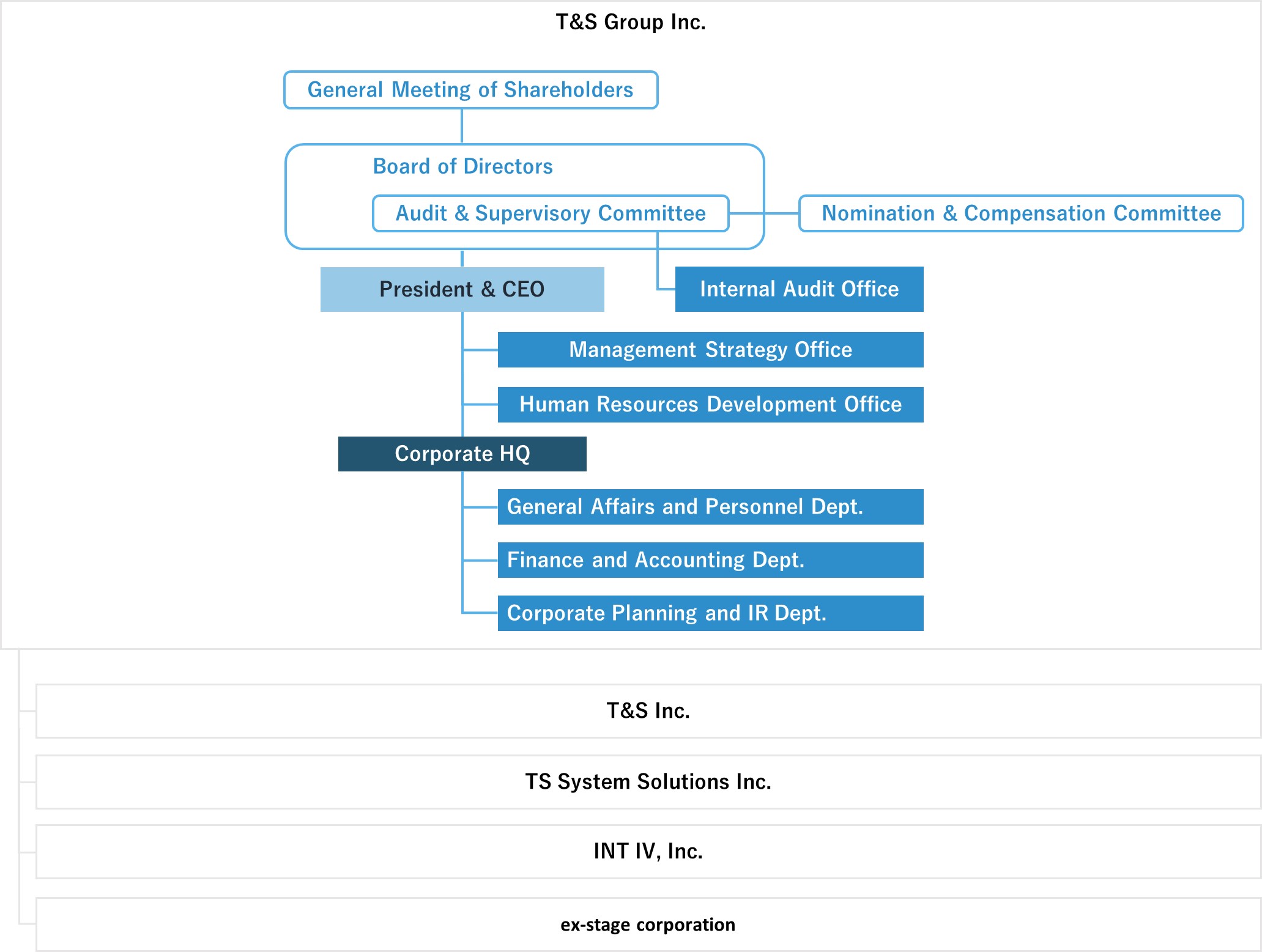 A㏄ess
Head Office
MM Park Building 11F, 3-6-3 Minatomirai, Nishi-ku, Yokohama, Kanagawa 220-0012, Japan
Yokkaichi Office
Apica Building 4F, 4-10 Suwa Sakae-cho, Yokkaichi, Mie 510-0086, Japan
Kitakami Office
Kitakami Kaihatsu Building 7F, 1-3-1 Main Street, Kitakami, Iwate 024-0061, Japan
Totsuka Office
Higashi Totsuka West Building 5F, 90-6 Kawakami-cho, Totsuka-ku, Yokohama, Kanagawa 244-0805, Japan
Kumamoto Office
YASUDA.BLDG 3-A, 4-13 Shinshigai, Chuo-ku, Kumamoto, 860-0803, Japan
Nagasaki Office
12-1 Eishomachi, Isahaya, Nagasaki, 854-0072, Japan